Check Out Our Blog
Will school libraries become a part of the
dialog on funding basic education?
Help save school libraries and make 21st century skills a priority.

We're selling shirts to cover our expenses and promote our cause. shop here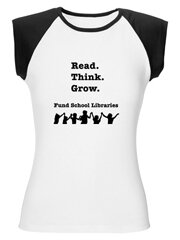 Our first design is based on an original photograph by

Edwin S. Loyola

and matches our website. Thanks Edwin!

Contact Us
You can add your email address to our coalition sign up or you can send us an email directly: